Welcome to the Incredibles Wiki!
---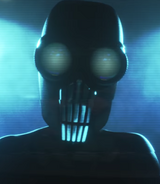 Screenslaver is the main villain for Incredibles 2. The character was first revealed in a LEGO set for Incredibles 2. The LEGO set in question is a LEGO set which includes Mrs. Incredible (or Elastigirl, however, she is wearing her Incredibles suit in the LEGO set), and Screenslaver (he is given that name on the set).

He is next seen in an updated Incredibles 2 concept art. Where he is menacingly hovering over the supers.

Screenslaver has now appeared in the second official trailer for the film, wearing his mask, and making an announcement to some citizens.

Characters from the films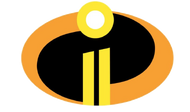 We need YOU to help us further our goal to become a substantial and prominent database. If you need any help with anything, contact one of our administrators.

---
If you are new to the wikia, then sign up for an account or Login if you already have one. Please review our wiki policy before editing so you have less of a chance from getting alienated from the community. Check the community center for a basic introduction to the wikia. We hope you decide to edit here with us! Enjoy your stay!
---
Don't know where to start? You can start by helping on editing & expanding articles. The links below link to pages that are in need of editing.
BROKEN REDIRECTS | DEAD-END PAGES | ORPHANED PAGES
---
Didn't find your article? Want to contribute by adding an article? Then create one right here. Remember, any article that has little no content at all would be marked for deletion. However, you can mark it as a stub, clarifying that it is under construction. Any articles with spam will marked for deletion.
<createbox>width=30</createbox>

Community content is available under
CC-BY-SA
unless otherwise noted.